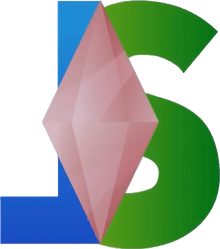 Lifesimmer Wiki
(LSW)
is a collaborative encyclopedia for everything related to
Lifesimmer
's YouTube channel. Our Wiki was founded by
Zambia213
on April 12 2013 and currently hosts 301 pages.
Please Note: While Lifesimmer has acknowledged our site, we are in no way affiliated with Lifesimmer, so don't expect a response from her if you comment on our pages!
We are working to build a friendly, coherent database which documents Lifesimmer's Let's Plays, Sims, Worlds and other various content. New and returning volunteers are always welcome in order to help us achieve this goal.
As a small community, LSW requires stronger protection due to a lesser number of content moderators, and no shortage of vandalism, in comparison to larger Wikis. Pages which do not allow open editing have been locked for security reasons, however they will become accessible to any user who contributes consistent, valuable edits to our Wiki.
Ad blocker interference detected!
Wikia is a free-to-use site that makes money from advertising. We have a modified experience for viewers using ad blockers

Wikia is not accessible if you've made further modifications. Remove the custom ad blocker rule(s) and the page will load as expected.